It's SHOtime!
This week has been quite eventful. Lots of crazy work hours, even less sleep, and lots and lots of caffeine. A bit earlier in the week I received a big package, and my wife knew what it was, as most of the time when they send something it's in a pretty big case. It's the very first of the Emmy goodies, and Showtime doesn't disappoint. Check out the pics below.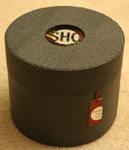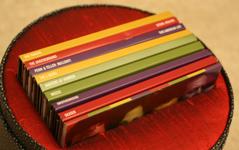 Those are full episodes in there of Dexter, Weeds, and The Tudors. Last years first package was from Showtime as well, and I ended up received two; one of their popular series, the other of movies of the week and miniseries. As usual, SHO packs the box with some full seasons of their popular shows and miniseries, and things that they'd like nominated for an Emmy in any of the categories they decide to submit to. They can afford to do this, unlike some of the smaller stations. It does make it easier when the nominations and votings come up in August.
And with this entry, that's three full updates in one day! Crazy.. I'm making up for the fact that next week is going to be one hell of a week, and I won't get a chance to pipe up here for a little while. If you're on the RSS feed or on the email list, you'll get notified as soon as I post something. You can subscribe using the field up above, or copy the RSS link to your favorite RSS reader.