Project One.
Below is my first beginner project that I created on my lathe. It's a little picture heavy, but some of you might like the process. I start off with a 0.375" diameter steel bar stock. Using a parting tool and a live center (the thing that's holding the steel bar stock on the right), I cut my stock down to a manageable level.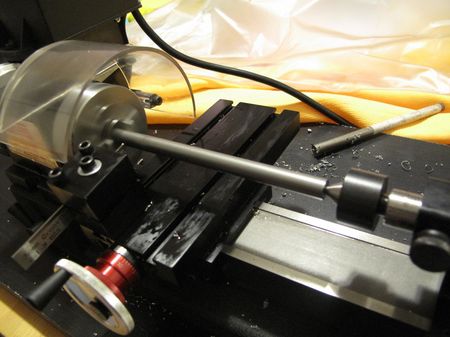 After cutting down to size, I use a compound slide to orient the cutting head to allow me to cut a 45 degree taper into the steel.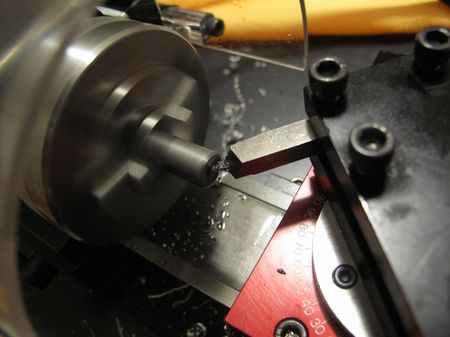 Here's the finished taper.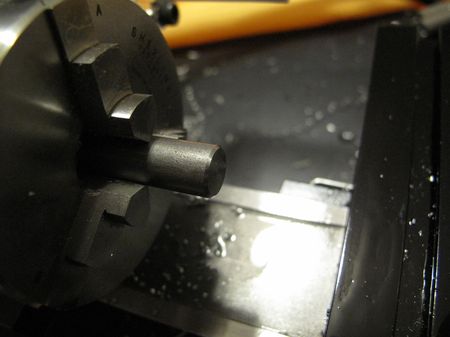 I then knurl it for about 0.4". Here's the finished knurl.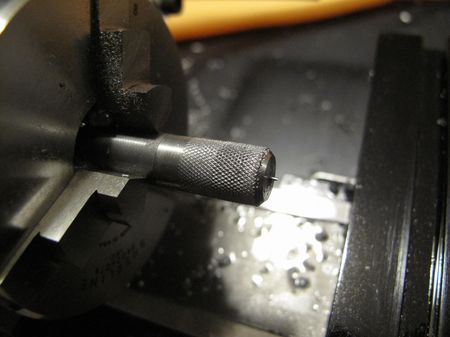 I then reverse the grip on the steel stock and lathe the other side. The result is below! The diameter of the smaller portion is 0.112". My lathe can create parts that have a tolerance of a thousandths of an inch, 0.001".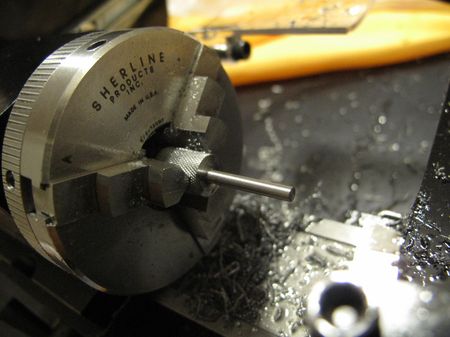 I then thread this portion, and the result is below, my first completed project, a thumbscrew! From left to right: The original screw, only accessible by a flathead. Boo. Next, a test fit made out of 6061-T6 aluminum. Basic, no knurling. And on the right, my final steel thumbscrew, with knurling! Final dimensions on the right screw: width = 0.112", length of threaded portion = 0.142", thumbscrew width = 0.374"