It's the roodoo that you do.
Back and in the saddle again! It's been about a month since I last wrote some words about what's been happening in the vfx world. A lot has been happening since then. The VFX Townhall event and its repercussions, taxes for 2009 were due, a small VFXTalk gathering happened, A-Team is wrapping up, a short trip to Vancouver, and I'm starting project two, a miniature vertical engine.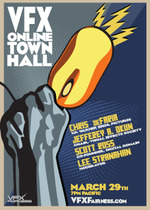 I'm not going to get too far into the discussion about the VFX Townhall, as there are more eloquent and verbose posts about what happened there, read about that over on Scott's blog, Effects Corner, or over at FXguide (the links are at the bottom of the page). I've been doing my own due diligence in helping out our artists in the vfx world with VFXWages. It's no union, but I hope it helps some artists decide what they should be making. Last night over at the Firehouse in Venice, I met a bunch of great folks from VFXTalk. We just happened to try and get together a gathering of like minded people, chat about the industry over a beer (or several!), and basically just shoot the breeze. I had a great time, networking with local people, and discussing everything from the state of filmmaking, the vfx townhall, stereoscopic work, to upcoming projects around town. It was a smallish gathering, about six of us in total at any one time, but a decent turn out for what can be expected from an online forum!
The A-Team, the current show that I'm on, comes out in theaters in about a month or two. We're working diligently away for what will possibly be the best A-Team movie ever. Lot's of houses around town are working on the film, in different capacities, but I think it'll be a fun movie. At least it's not in 3D!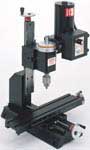 During the last couple of weeks I've been helping out fellow artists here at work. It's not really part of my job description as a compositor, but I enjoy giving tips and tricks, and a lot of the stuff I've picked up over my tenure is a combination of personal solutions to difficult problems and workarounds created by others in different facilities around the world. So much so that a friend coined the term, roodoo. It's not quite voodoo, but the workarounds that I do sometimes appear as such! A week ago, I hit up Canada for a personal event on Vancouver Island, and I had a day of free time, so I hit up some former coworkers at Atmosphere in Vancouver proper. I spent the day doing some demo stuff for them covering Nuke, some aspects of how I use it, and some tips for their production process. I hope it was a good learning experience!
After my last post a month ago about Project One, the screw, I've been receiving a lot of friendly flack about making something I could have bought at Home Depot. It doesn't really bug me as such, I have a thick skin and speak my mind. Besides, when the apocalypse comes and someone needs a screw, I'm so there. So here's Project Two. A miniature vertical engine that runs on compressed gas. It's just a stepping stone to a MICE, a miniature internal combustion engine. It's a little off tangent from my goal of building a watch and clock, but we all have to start somewhere! George Britnell built the below engine for a competition, which he won.
I have the plans for this engine, and am slowly constructing the pieces. I'm making everything in triplicate. One for me, one for a friend, and one spare. Just to give you an idea on how big this is, that's a tire valve cap and his fingers for reference. The flywheel in the back is an inch in diameter, and the entire engine can fit in a box 1" by 1" by 2". It's a far cry from a screw, and I get asked, "Why build it?". As with everything in life, my reply is, "Why not?".