Mini Lathe
I received a nice addition to the Aruna Hobby Collection yesterday.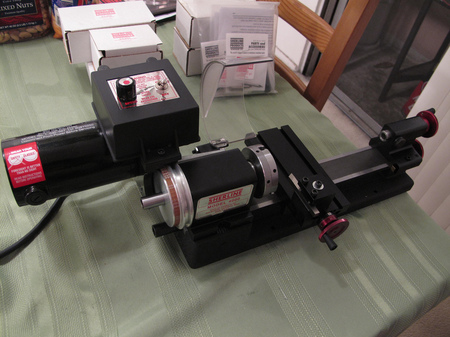 This is a
Sherline
4000 Miniature Lathe. It has a 3.5" by 8" working area, and is convert-able to a mill setup. It's pretty solid construction, all the pieces are well made! I ended up getting a package deal, which comes with the
lathe
, and starter tools and bits. I've got a bunch of things to build on it, but of course I'm going to start small. The Sherline system has a decent upgrade path as well, so I am able to swap the handwheels out for stepper motors and upgrade to CNC in the future!