A look inside DD
A couple years ago, I had the opportunity to show you what the public areas of Tippett and Pixar looked like. You're in for a treat. Follow the extended to see where I currently work.
Digital Domain is spread over two blocks in five buildings, located very close to Arnold's Golds Gym. Many of the employees here get a chance to go to that gym, in addition to the beach, which is very close too! There are a number of small cafes and restaurants which many of us take advantage of during lunch.
We start off with the ramp to our reception area. Beyond the double glass doors, the Digital Domain logo looms.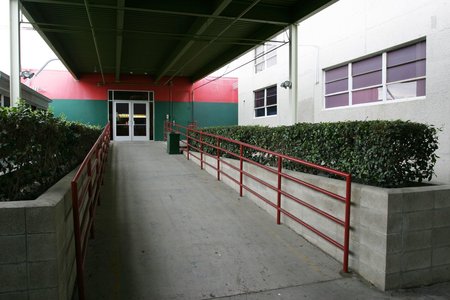 This our features lobby, and where the majority of artists start their initiation at DD.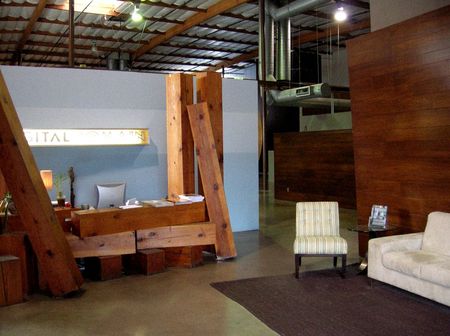 One of the many Flame Suites that we have onsite.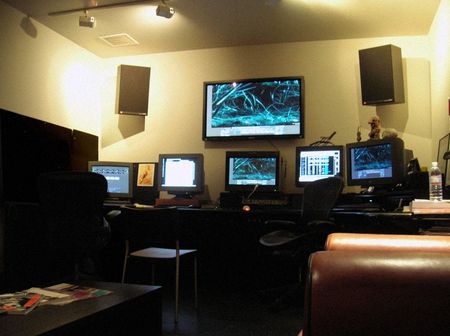 Our legendary greenscreen stage! You may have seen this stage in Cinefex when they did behind the scenes for Titanic and other DD films.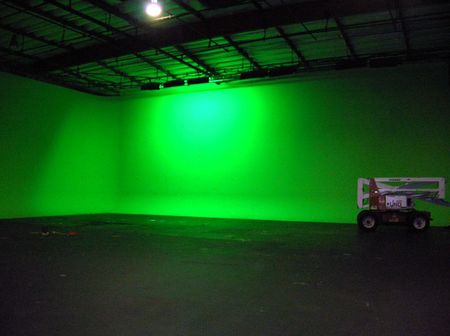 And last but not least, one of the internal stages for artists.